In an effort to reduce the difficulty of interacting with the Unified Republic of Stars, Facebook comments have replaced the standard blog commenting system. Now, with the login almost everyone has, leaving a comment is as simple as writing it and hitting submit. No additional personal information is required or collected. Also, comment spam should now be greatly reduced!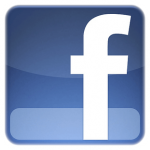 Part of the goal of the Unified Republic of Stars site is to bring in an audience with easy interaction to become acquainted with the storyworld, characters, and settings. And, as everyone has a Facebook account these days, it seemed like the better choice to replace the standard WordPress commenting system with a social plugin offered by Facebook.
Naturally, there is a downside. Those without a Facebook account, all four of them, will now be required to have one in order to comment. In the future, it may be required to sign in on the site and edit the reference wiki. But, after some consideration, it was decided that the vast majority of people visiting this site would probably not find this arduous.
There are other site improvements coming as well which will be discussed perhaps later this week in the blog. They're very exciting and we hope it will help to attract new creators the the Unified Republic of Stars storyworld.
What are your thoughts? Would a Facebook login and commenting system be better than the existing registration or MediaWiki discussion system? Would it encourage you to interact more with the world?
Comments