As an experiment with social media, the newest story set in the Unified Republic of Stars storyworld will be posted on Wattpad.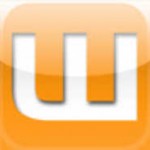 Haven't heard of it?
It's an interesting new service, a social network based around writing and, more importantly, reading. Users are encouraged to post their written works for comments and feedback by others. As such, I've decided to post the newest Unified Republic of Stars story there in the hopes of getting people interested in what the storyworld has to offer.
As with all things on the Unified Republic of Stars, the work there is licensed under the Creative Commons BY-NC-SA license, meaning anyone may use the characters, setting, or story as the basis for their own work so long as it is not sold and proper attribution is given.
So… what is the story?
It's called Solider of the Republic and centers around the events of the Second Republican Defensive and after. The little "back of the book" description for it:
Meifen Rasmussen is sentenced to two years hard labor for her crime on the colonial world of Galileo. But while serving her time, the colonies declare independence and the camps are closed. Now Meifen is free. But will she join the coming fight or return to her old ways?
If you're interested in reading it, because it is a rip-roaring adventure, head on over to Wattpad to take a look. If you like it, please vote for it and become a fan!
And don't worry. A new story for the Unified Republic of Stars storyworld will be published here soon.
Comments