Welcome To The Unified Republic of Stars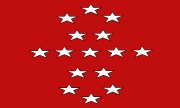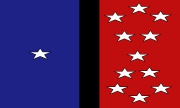 The Unified Republic of stars is a complex storyworld with fifteen planets, hundreds of cities, dozens of ships, and one very large war.
This reference section is the compilation of years of work to assemble a large, believable storyworld that any story can be set in. Just because the world is sci-fi doesn't mean your story has to be. But sci-fi is the heart of the world, as a way to explore human interaction away from the politics of today.
So what is the Unified Republic of Stars? Simply put, it's the government made up of planets circling several closely located fictional stars and the people who live on them. So... no, you can't look up and see the stars that these planets supposedly orbit. Just know that to reach the nearest one from Earth, it takes approximately thirty days to travel to, both close enough to reach but far enough away that control becomes a real problem.
Where to Start
The absolute easiest way to get into the storyworld of the Unified Republic of Stars is to take a listen to the weekly Podcast. It's a break down of the original events that led to the creation of the Unified Republic of Stars as well as supplemental topics that help give the storyworld its color.
It's completely free and can be subscribed to on either iTunes or Stitcher or listened to right here on the site.
But... if the podcast isn't your thing, then where else could one start? We can suggest several different places. If you're interested in the events that led to not just the creation of the Unified Republic of Stars but also its conflict with Earth, the timeline above might be the best entry point. This timeline is dynamic and included on just about every page, centered on the date clicked or sometimes narrowed to the planet or topic in question. We believe that this is a useful tool for understanding world and have spent a fair amount of time building it.
If you prefer more of a narrative structure, we recommend reading our three "history" books on the subject.
A Short History of the Unified Republic of Stars is a book written in a history book style that details the invention of interstellar space travel to the colonial period to the independence movement that led to the creation of the Unified Republic of Stars.
A History of the Age of War is the second "history" book of the Unified Republic of Stars, detailing primarily with the new Republic and its first hundred or so years of conflict both from within and without.
A History of the Universal United Human Authority is the third book that primarily deals with the government of Earth and its fall into tyranny shortly before the Unified Republic of Stars is founded up until the end of the Age of War and a seeming period of new peace.
Lastly, we recommend clicking on a planet in the table below. Each planet has its own page detailing its original settlement, its role in independence, the type of life found on it and any major industries it might have. From there, you'll no doubt discover something else of intrest and can traverse this entire section by clicking from subject to subject, after which you'll have a deep knowledge about this storyworld.
Travel Times from Earth
To Planet
Light Years
Distance (AU)
Days
Al Gharbiyah
10.82
684,509
46
Athena
10.59
669,628
45
Columbus
12.24
773,793
52
Darwin
11.29
714,270
48
Fengxi
11.06
699,390
47
Galileo
8.00
505,941
34
Gangwon
11.06
699,390
47
Kaesong
11.06
699,390
47
Kanagawa
11.53
729,151
49
Madaba
10.82
684,509
46
New Normandy
11.77
744,032
50
Penglai
11.06
699,390
47
Shaanxi
11.06
699,390
47
Troy
12.47
788,673
53
Yamanashi
11.53
729,151
49
Yong Nam
12.71
803,554
54
What Can You Do?
Have you spent some time reading through the storyworld and wondering what to do now? Great!
The Unified Republic of Stars is here to help provide a background for your own stories. Write one and send it in using the "contribute" link in the header and we'll publish it on the front page.
Don't yet have an idea for a story? No problem! We've created a handy story generator to not just help you come up with the basis for an idea but also link to several helpful reference articles that might help you flush it out more fully. And, so you can take it with you, it also creates a handy downloadable PDF for you.
But lastly, if you find a subject that you feel is incomplete, needs to be edited, or are interested in starting... then sign up for an account and begin contributing to the storyworld yourself! We're interested an contributions in all areas. Have an idea for a spaceship, go ahead and create one! Think you know how the history of a city should have gone? We have dozens that still need to be fleshed out. You can even create you're own company and define the products that it would sell!
If you're more inclined to art than to words, then please, sketch out what you think some of the things in the storyworld would look like and upload them to the appropriate article to help others visualize what's written about.
There is no limit to the kinds of background that can be detailed within this section and each and every thing that's detailed out lends a new level of reality to the world. This reality helps writers tell their stories and makes them more believable for the readers.